Vision & Mission
PISAgro's Vision 20-20-20
At the heart of PISAgro we believe that set of concrete actions are required from global, regional and local stakeholders to advance economic growth, global food security and environmental sustainability through market based approach.
PISAgro aims to promote the value of public private partnership as cost effective way of delivering multiple benefits for wider society by manifesting our 20-20-20 visions. We believe that in PISAgro we are able to support a 20% increase in Indonesia Agricultural output to be done in manner that would contribute to 20% reduction of carbon emission and improve smallholder farmers' income by 20%.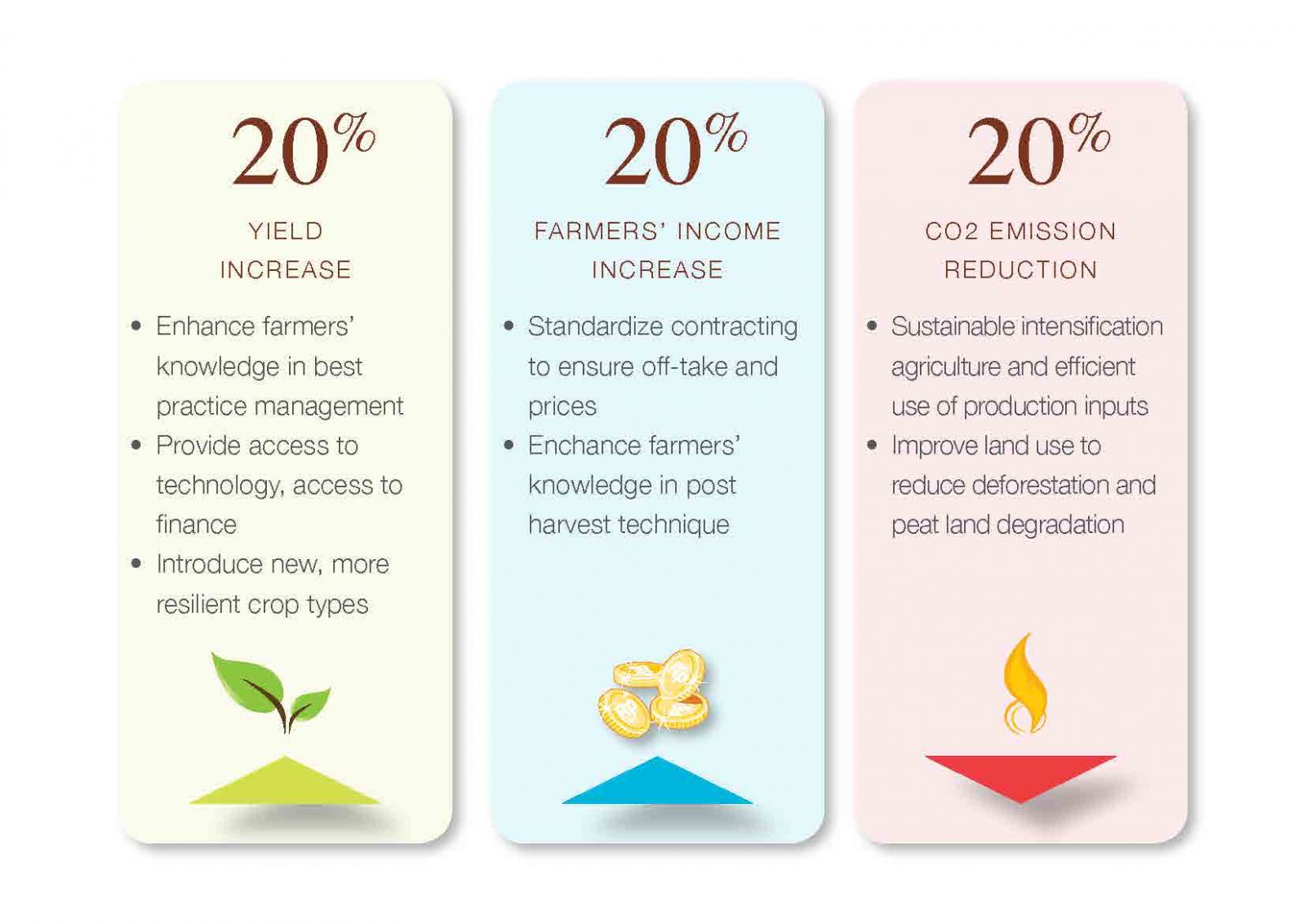 PISAgro's Integrated Plan
PISAgro establishes working group around Indonesia's ten priority commodities. Each working rout is required to develop the value chain and tailor work plan that outlines capital requirements, production target, education target, and project timeline. Each value chain is required to launch pilot activities that range from farm management training to access to finance and market. PISAgro has formed a working group on agri-finance to implement innovative finance tools and other risk-sharing approaches across all the value-chains under PISAgro.