Indofood Celebrates Potato Harvest in Garut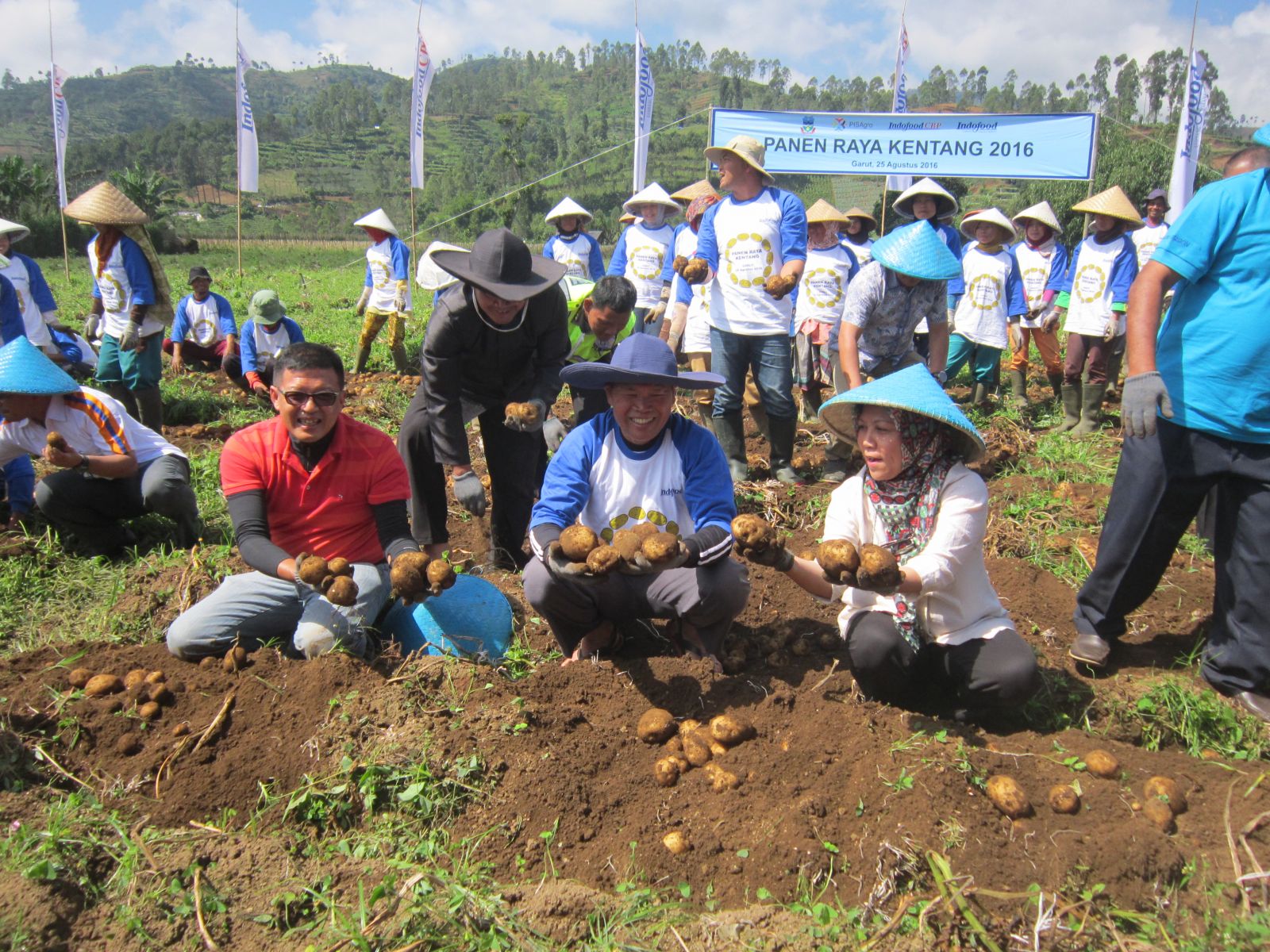 August 25, 2016. PT Indofood Sukses Makmur Tbk, celebrated the much anticipated potato harvest in Cikajang, Garut, West Java. The event, attended by representatives from PISAgro's stakeholders such as the Ministry of Agriculture, Bank BRI, and East West Seeds showcased Indofood's commitment to help improve the productivity and income of local potato farmers in the region.
Cikajang is known as one of Indofood's planting area for their potato project. As the leader of PISAgro's Potato Working Group, Indofood's partners with local farmers in the area to strengthen the supply of Atlantic potato variety as a critical raw material for the company's manufacture of snack products.
The project uses a core plasma scheme as its business model. Besides providing quality seed, Indofood provides counseling, guidance and assistance in regular and continuous basis. The expected result is to produce good quality potatoes that meet industry standards.
At the event, Indofood awarded Pak H. Nandang Sopadin as one of their best farmers due to his success in increasing the productivity of Atlantic potatoes throughout the years.