Ministry of Agriculture - PISAgro Signed MoU to Strengthen Polbangtan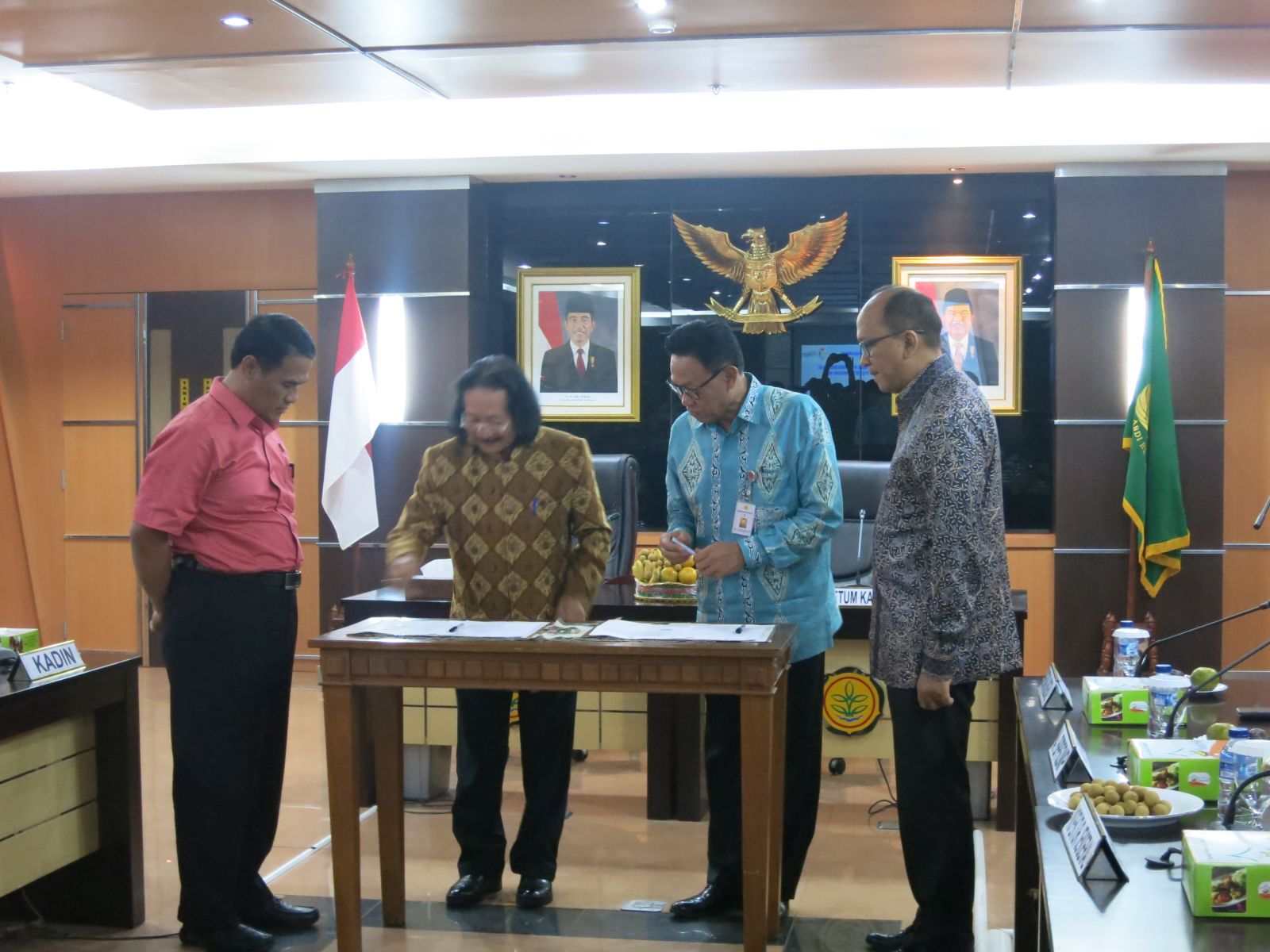 Indonesian Ministry of Agriculture and Partnership for Indonesia's Sustainable Agriculture (PISAgro) signed a Memorandum of Understanding (MoU) to strengthen the educational capacity of agriculture-majoring college students or Politeknik Pembangunan Pertanian (Polbangtan).
Minister of Agriculture Andi Amran Sulaiman witnessed the signing of the MoU in the Ministry of Agriculture complex on November 23, 2018. Together with the Head of Socialization and Development Board of Ministry of Agriculture, Momon Rusmono, Secretary of general PISAgro, Fransiskus Welirang signed the three-year term memorandum.
"In the near future, our graduates will be immediately absorbed by Indonesian Chambers of Commerce and Industry (KADIN)," said Rusmono in a statement. KADIN chairman, Rosan Perkasa Roeslani appreciate the improvements made by the Ministry of Agriculture to increase the capacity at seven Polbangtan. "This is a real breakthrough in improving superior human resources for the advancement of agriculture that has competitiveness to the export markets," said Roeslani who gave a short introduction before the signing.