PISAgro Participation in the Launching of "AKSI Pangan" Program by OJK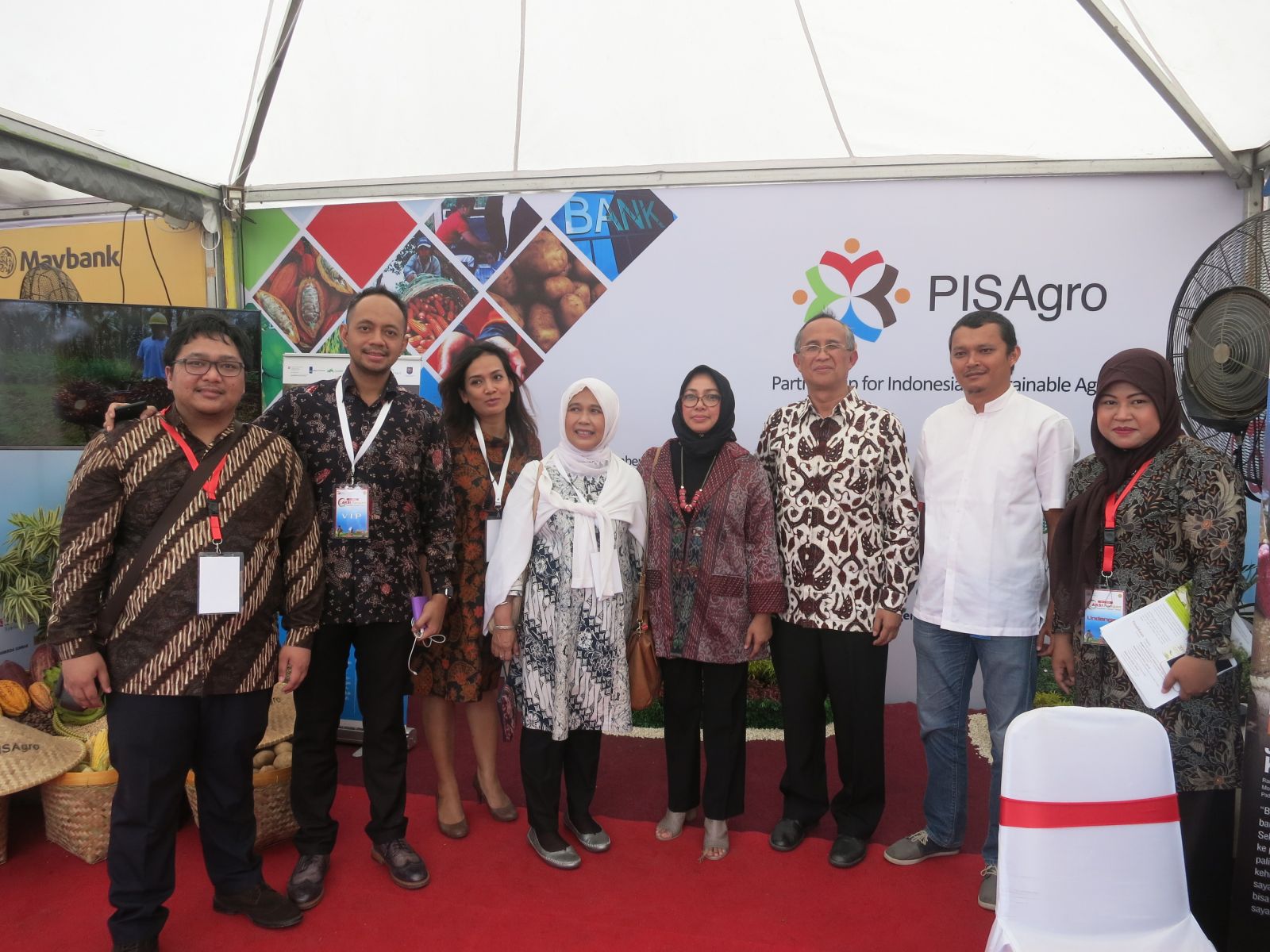 Financial Services Authority (OJK) launched "AKSI Pangan" Program (Acceleration, Synergy, and Financial Inclusion in Food Sector), an effort to synergizes policy in accelerating financial inclusion to achieve food sovereignty. The launching was held in Lima Puluh Kota Regency, West Sumatera, Friday 24 March 2017. The attendee list was Coordinating Minister of Economic Affairs, Member of Committee XI DPR RI, West Sumatera Governor, officials from Ministry of Agriculture, Ministry of Trade, Ministry of Agrarian and Spatial Planning, also attended by associations, financial services industry's directors, and financial technology (fintech) players in agriculture sector.
Chairman of OJK Board of Commissioners Muliaman Hadad said that AKSI Pangan program is a follow up to the program launched by The President, Jokowi last April 2016, "Synergy of action for People's Economy" in Brebes, Central Java.
"This AKSI Pangan Program is a real effort from OJK and related ministry also financial services industry players to increase financing in food sector especially in eleven major food commodity. We hope the Program could solve the problem in limited access to finance for food security sector, agriculture, forestry, and fisheries," said Muliaman.
OJK hopes that the program can be the national movement in implementing financial scheme by way of value chain financing which will be the momentum in accelerating financial access in food sector
PISAgro participated in the launching event by opening an exhibition booth in the area and showcasing the value chain by booklets and video. PISAgro booth was visited by Coordinating Minister of Economic Affairs Darmin Nasution, Chairman of OJK Board of Commissioners Muliaman Hadad, and entourage.
PISAgro fully supports AKSI Pangan Program as it is in line with PISAgro's mission in supporting the government to achieve food security.