President Joko Widodo Encourage Members to grow lifestyle-based commodities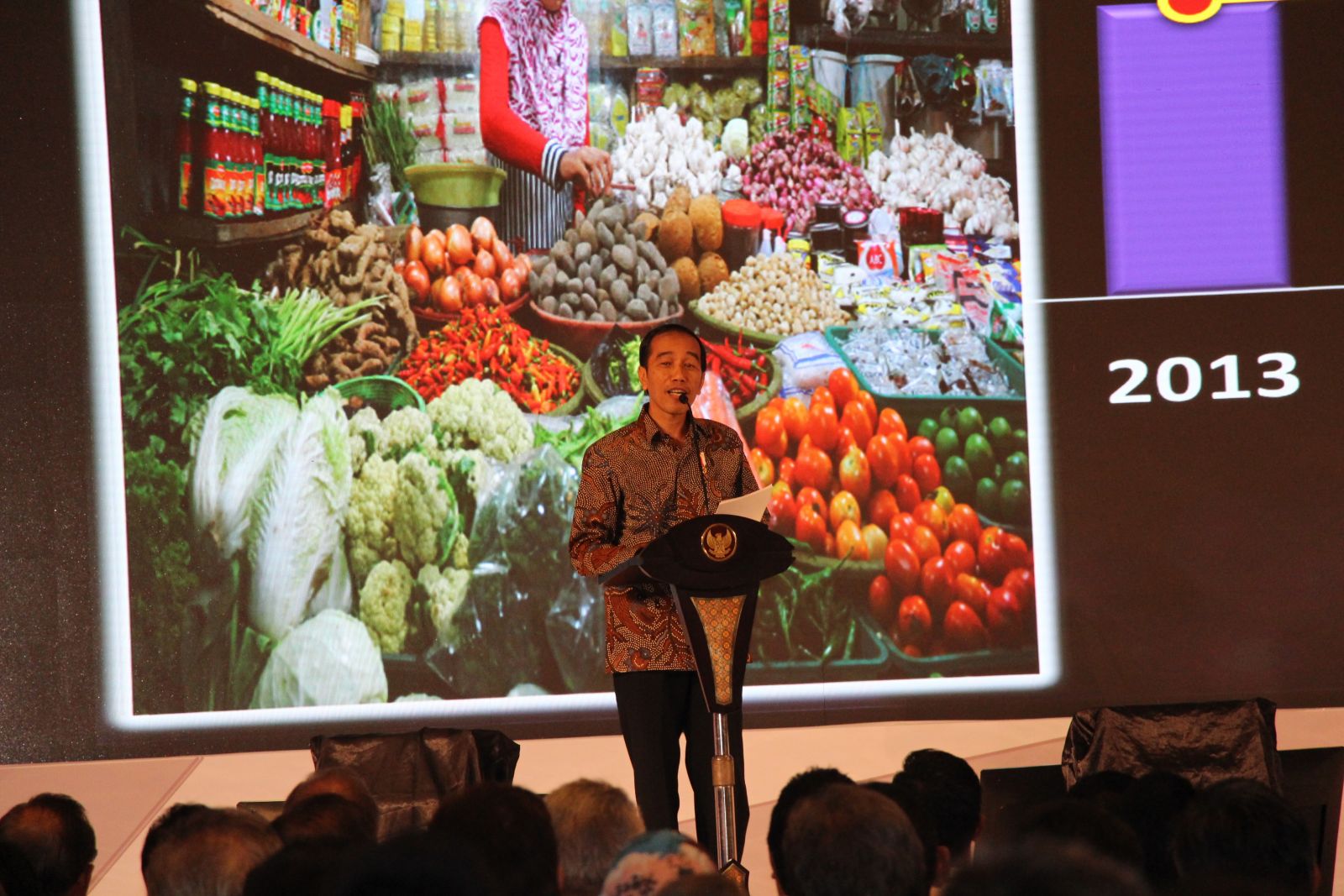 Jakarta, October 02, 2017- President Joko Widodo on Tuesday told members of the Indonesian Chamber of Commerce and Industry (KADIN) during the closing of its annual national coordinating meeting (RAKORNAS) to start looking at potential commodities based on people's lifestyle.
"First, I want to emphasize that lifestyle commodity plays an important part in the lifestyle industry. Nowadays; we have coffee, we have cocoa," he told the RAKORNAS, whose members includes PISAgro co-Chairman Mr. Franky O Widjaja and Mr. Juan PermataAdoe, head of Working Group Leader for Beef Cattle.
President Jokowi elaborated that global and domestic situation determine why a smooth supply of coffee is required. As coffee shops rapidly growing, it creates an increasing demand of coffee beans to up to 20 percent in Indonesia.
Coffee and cocoa are among 11 working groups in PISAgro. Up to January 2017, the coffee working group has engaged more than 20,000 farmers throughout the archipelago, while the cocoa working group has been working with more than 117 thousand farmers covering 137,653 hectares area in Indonesia.